New York City's day of Saving Grace
Witness two heroic acts of faith in the heart of the Big Apple.
It didn't take place in a cathedral or some famous place. There weren't any cardinals or bishops present. In fact, it began quietly in a church nestled within Midtown Manhattan's Fashion District and then continued deep beneath the streets in the subway as much of the city slept.
It commenced before the sun rose, when a small but intrepid group of Catholics entered the Shrine of the Holy Innocents, located on West 37th Street, to begin a prayer so unprecedented and heroic that the very thought of it raises one's eyebrows: 2,000 Hail Marys before the Blessed Sacrament, a more than 10-hour-long litany that could easily be compared to a spiritual triathlon.
According to someone who participated in this herculean prayer effort, there was an intention for each group of 100 Hail Marys, with prayers for those challenged with unplanned pregnancy, for those afflicted with terminal illness, and for pretty much everything in between.
Just before 10 a.m., a man rose from the pews and exited the church to meet another group, who would take to the 42nd Street subway station to pray all the Mysteries of the Rosary for those traveling the tubes. This group joyfully traversed the city streets to their destination amid the looks of the passing curious crowds, who gazed curiously at the statue of the Blessed Mother they gently transported.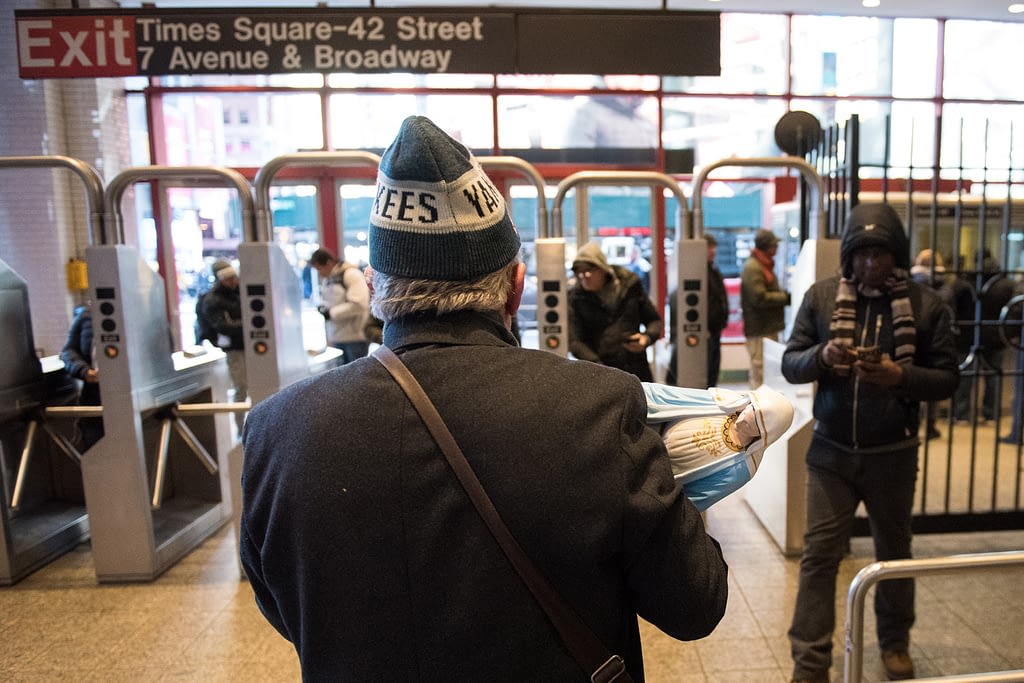 Upon arrival they set up a table with some prayer cards, flowers and the statue, and then withdrew their rosaries from their pockets and set about the business of saving souls.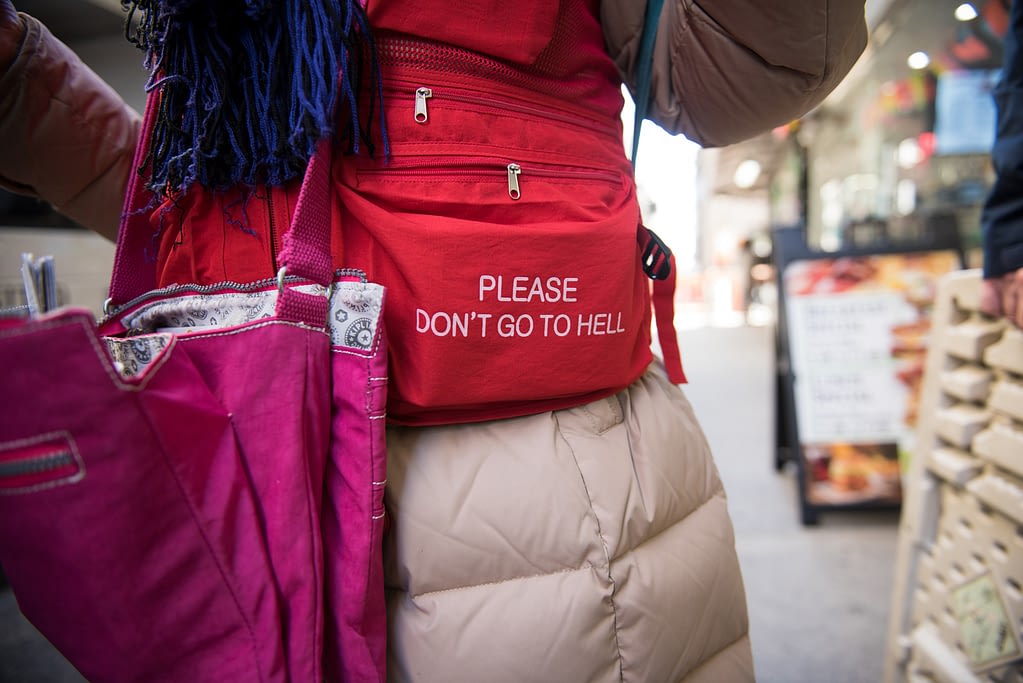 The subway group returned to the church as the noon Mass was about to begin, one of the few breaks they would take. Hail Mary number 1,000 would begin just after Mass.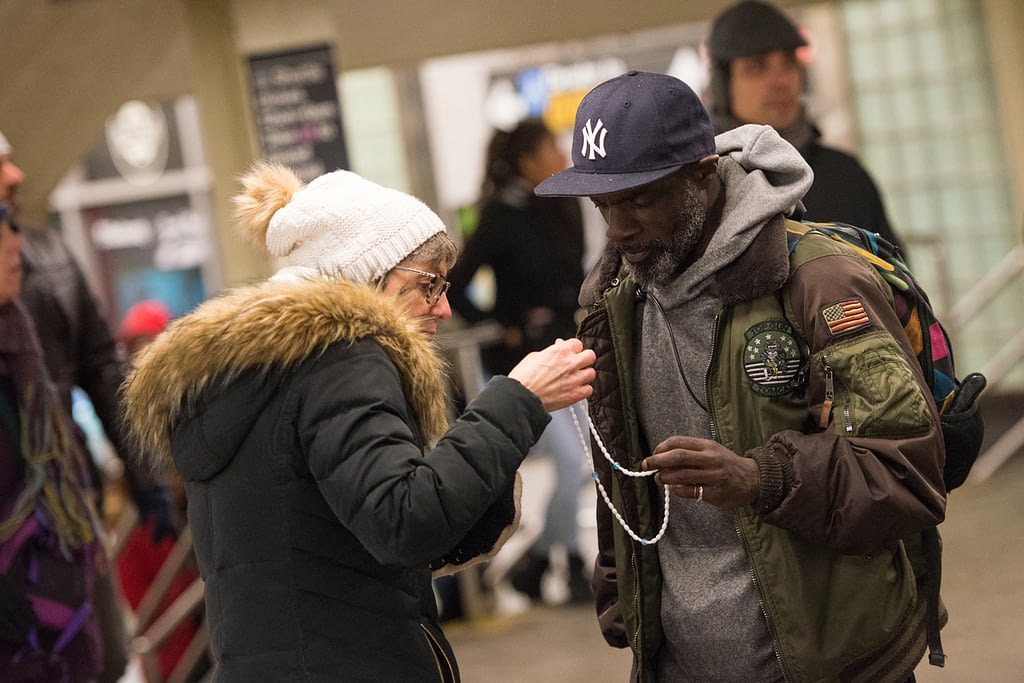 This is the church at its finest hour(s), breathing with both lungs the breath of grace. It's the people in the pews living out their baptismal call to holiness with passion and conviction in a city that is often judged only by its sinners.
Just as courage doesn't mean anything unless there's an occasion that requires bravery. virtue has little meaning unless there's a challenge to virtue, and in New York, there's no shortage of that.
In the trenches where the world assaults the Faith, this is the battle fought, these are the warriors; they are New York's saving grace.
[Article originally published in Aleteia.org – Reprinted with permission]
Join the team
Attention photographers, writers and video folks! We're looking for epic stories of faith to show the world the beauty and mission of the Faith. Please reach out if you've got something : team@damncatholic.com
This error message is only visible to WordPress admins