Walking with Mary
Discovering the Crown Jewel of the Pyrenees
The Royal Collegiate Church of Roncesvalles (www.roncesvalles.es) is a place that is unexpectedly unique. Located in the Navarrese Pyrenees, (North of Spain) is the gateway to the Camino de Santiago. For centuries, millions of pilgrims from all over the world have rested here, regaining their strength to continue their journey to Santiago de Compostela.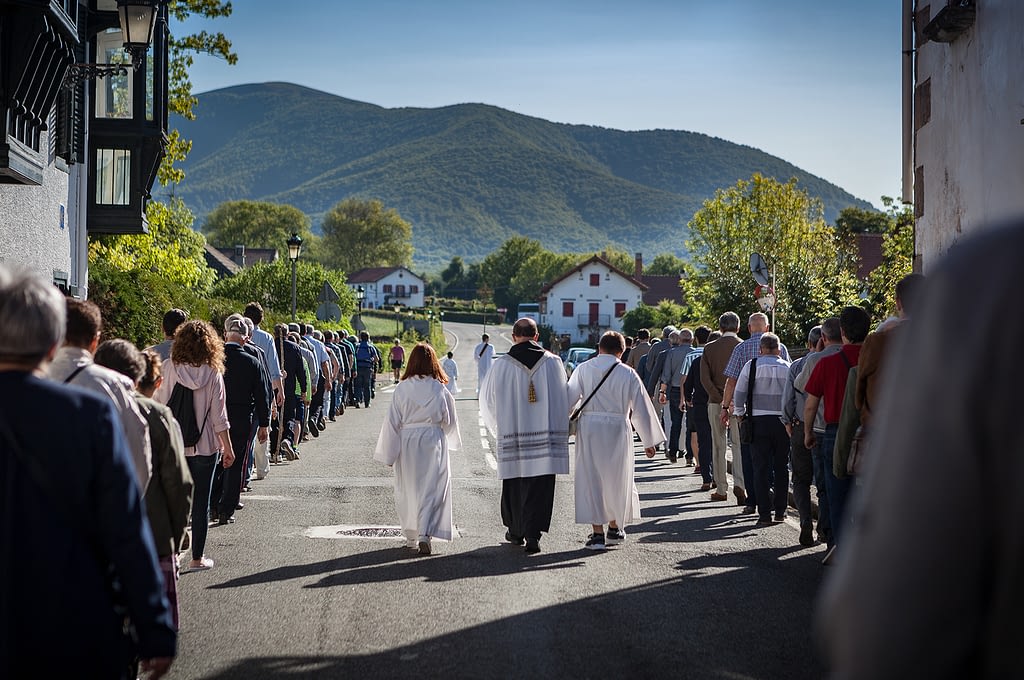 But Roncesvalles is not just the way to Santiago. Within the Collegiate Church of harmonious proportions and beauty you will find its crowning jewel: a French gothic style image of St. Mary's from the fourteenth century, that in addition to being admired by all visitors, is venerated by the inhabitants of the adjoining valleys.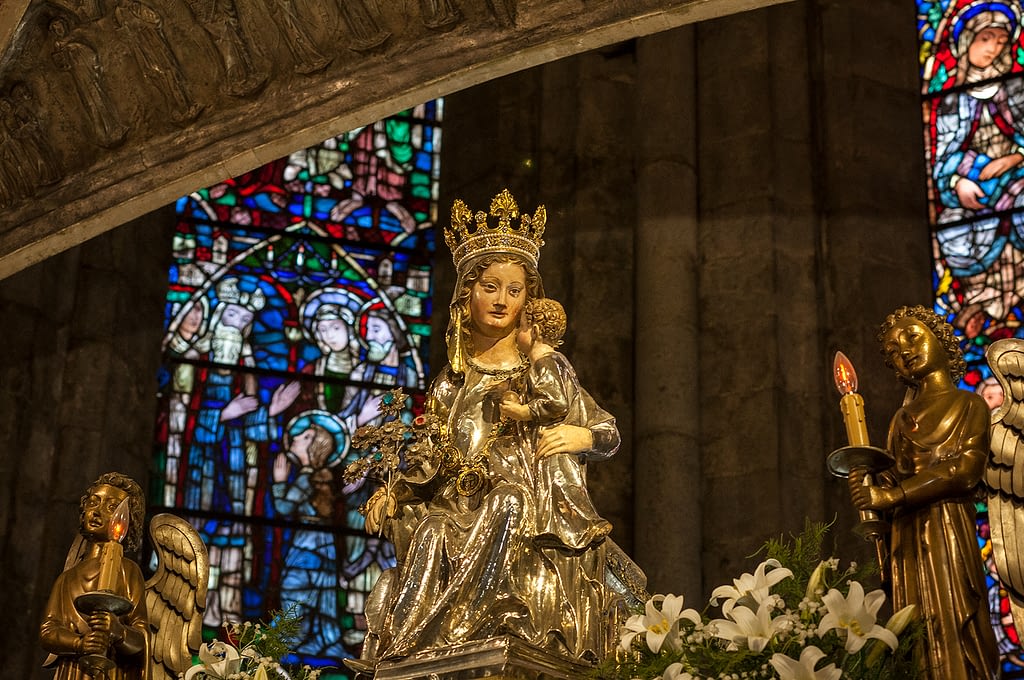 The Queen of the Pyrenees, as she is also called, is dear to the hearts of the town's parishioners.  Each May, for four centuries, its inhabitants come to the Collegiate Church in a procession to meet with her, thank her, and ask her for favors. 
Every Sunday one of the neighboring valleys makes a pilgrimage to their mother. But the village of Burguete, although the closest to her, is the last to make their pilgrimage on the first Sunday of June.  The authorities carry the ceremonial baton, the young people carry the parish cross and the municipal insignia, and the illustrious sons of the town, with megaphone in hand, fill the path with litanies and Aves Marias.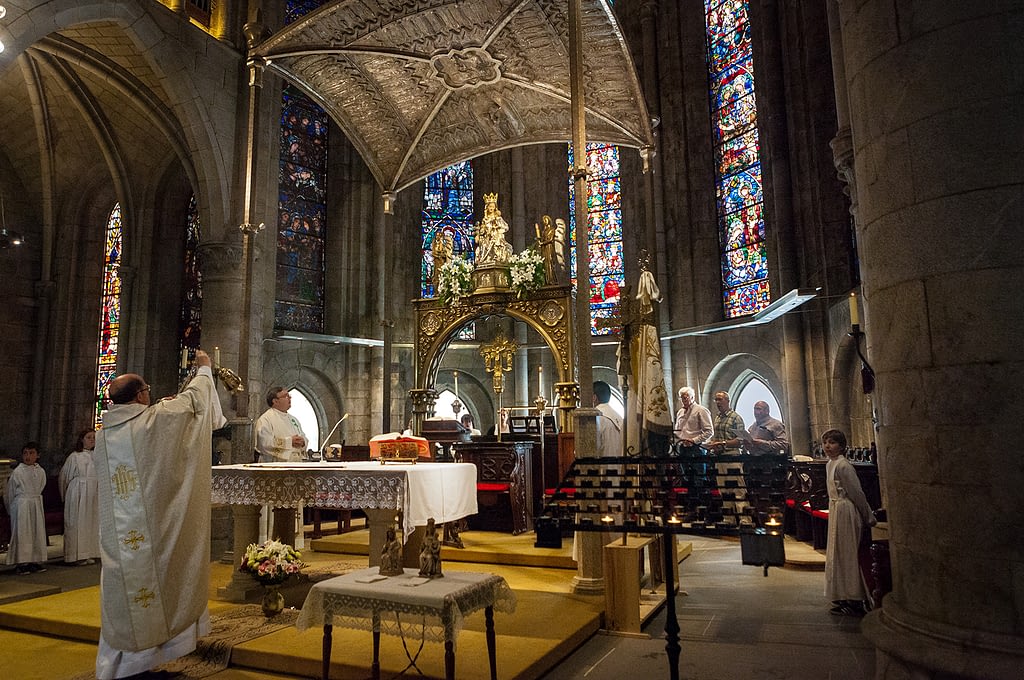 Those who live in and around the village arrive to her, the elders with great effort and the children with renewed energies, all in greater or lesser measure are surrendered at their feet, asking and giving thanks. They walk, praying and singing, to the feet of Mother Mary, as they do year after year…
Photography and text by Marta Leon
Join the team
Attention photographers, writers and video folks! We're looking for epic stories of faith to show the world the beauty and mission of the Faith. Please reach out if you've got something at team@damncatholic.com
This error message is only visible to WordPress admins